The 8th CCP Summit is the longest-standing industry-focused and cross-modality meeting, delving into the scientific and strategic challenges that have the potential to significantly expedite the adoption and scale-up of continuous processing.
Carefully curated in collaboration with industry leaders, the summit offers a content-rich experience with cutting-edge presentations from leading pharma and biotech. Over the course of three days of unmissable content across small molecules, biologics and new addition of ATMPs, this forum will harmoniously pair technical case studies with the business-case-realities to leave you with the definitive answer of why NOT continuous processing. As adaption and acceptance of this innovative technology gathers speed, accompanied by enhanced  regulatory guidance from the FDA and ICH Q13, the 8th CCP Summit will unite 140+ senior stakeholders. They will share insights into  their continuous manufacturing journeys, providing inspiration to overcome pressing challenges to accelerate quality drug products speed-to-market through end-to-end continuous manufacturing implementation.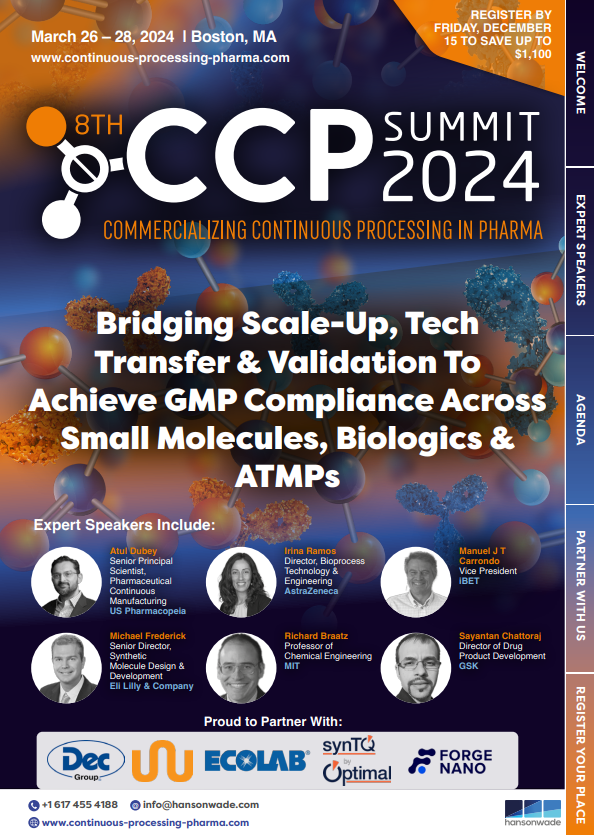 World-Class Speaker Faculty Includes: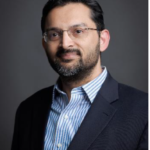 Sr. Principal Scientist
U.S. Pharmacopeia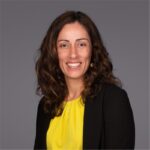 Director - Bioprocess Technology & Engineering
AstraZeneca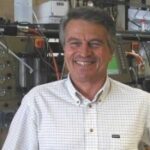 Vice President - Business Strategy
IBET - Instituto de Biologia Experimental e Tecnologica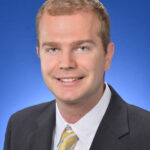 Senior Director - Synthetic Molecule Design & Development
Eli Lilly & Co.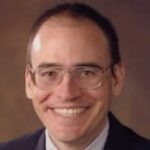 Edwin R. Gilliland Professor & Associate Faculty Director - MIT Center for Biomedical Innovation
MIT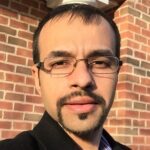 Process Engineering & Analyics, Drug Product Development
GSK
Previously Attending Companies Include:
Past Attendees of CCP Summit Said:
"The themes from each speaker tied in nicely across both days and I learned useful information from the small molecule side that I can apply to biologics." - Head of Cell Culture Development, Biogen

"Quality and topic of the talks were very helpful." - Principal Scientist, Amgen

"Great opportunity for networking, relevant and diverse presentations and strategy discussions." - Director of Continuous API Development & Manufacturing, Pfizer

"Wide range of attendees from different parts of the pharma community and was a great opportunity to find out what's going on in the industry." - External Manufacturing Team Lead, Bayer
"The amount of information available on continuous manufacturing was really good. It had a wide range of attendees from different parts of the pharma community, and was a change to find out what's going on in the industry." - Senior Manager - External Manufacturing Team Lead, Bayer