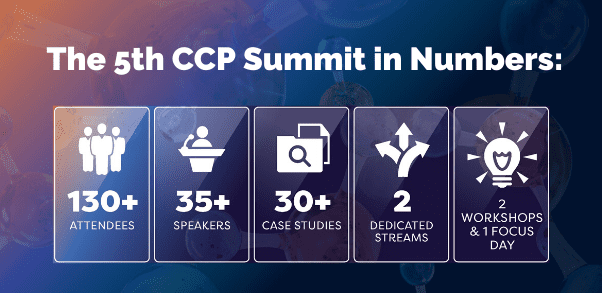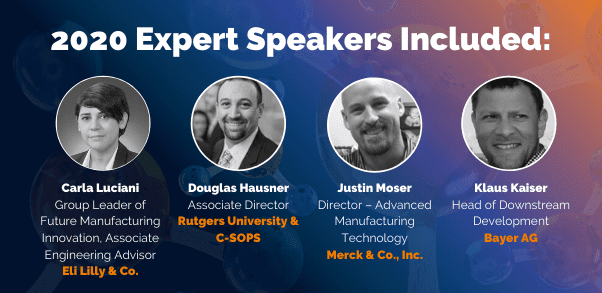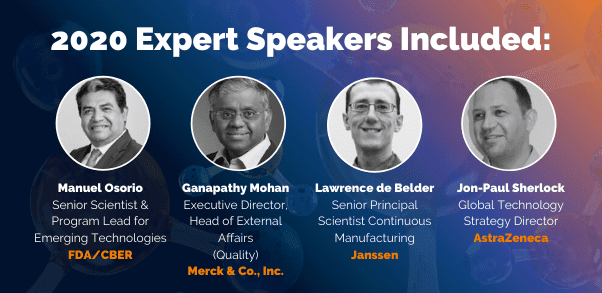 The Only Dedicated Community for Continuous Manufacturing Commercialization
Returning for the 5th time in March 2021
Save the dates on your calendar & register your interest to be the first to receive the new agenda.
Four years in the drug development world isn't long, and the progress made in continuous processing has been an extraordinary. Thanks to the encouragement of the FDA and maturing technology; both pharma and biotech are starting to adopt continuous manufacturing (CM) in a commercial setting.
Over the last 12 months we have seen major milestones in continuous manufacturing globally – PROSPECT project in the UK, GSK's announcement of CM facilities in Singapore, Merck has filed an NDA under CM approach, Bill & Melinda Gates Foundation granted $14.3m to Univercells to deploy CM for measles and rubella vaccine continuous manufacturing.
At the 4th Annual CCP Summit in January 2020 we continued to explore scientific and technological advancements that can help eliminate bottlenecks, and more importantly, addressed the quality, upfront investment and business rationale behind the 'switch'.
This is the one and only CCP meeting bringing together small molecules and biologics experts under one roof for knowledge and experience exchange!
Highlights of the recent 2020 Summit: 
FDA revealed their Advanced Manufacturing for Complex Biologics Products program to clarify your myths and help you gain early access to engage with the right teams at the agency
ICH Q13 steering committee members presented their latest progresses in draft guidance, and how will this impact your continuous manufacturing in a global framework
Merck shared their implementation of continuous manufacturing for OSD drug products – and how they built the business case early enough to promote timely entry into the development cycle
Amgen discussed their virtual plant development, moving towards a truly end-to-end continuous manufacturing process by an integrated systems-based modelling, improving their process robustness and control strategy to drive product quality
Codiak Biosciences, Bristol-Myers Squibb and ImmunoGen showcased their latest  technical continuous bioprocessing updates – from upstream to downstream – how CM can provide a more flexible and efficient biomanufacturing
Featuring a global speaker faculty combining both strategy and technical case studies. Whether you are working on small molecules or biologics, drug substance or drug products, this is your 2021 must-attend meeting if you wanted to advance your continuous manufacturing.
CCP 2020 was Proud to Partner With