Aligning Continuous With Sustainability for Company Wide Impact
10:00 am

Exploiting Modularization for Flexible Manufacturing
Synopsis
• Pfizer strategy for continuous processing implementation
• Description of modularisation & expected benefits
• Considerations for facility requirements to support modularisation
10:30 am

Application of Continuous Processing to Go Green & Meet Sustainability Goals
11:00 am
Speed Networking – Get Matched With Your Fellow CCP Community Members
11:30 am
Morning Coffee Break
11:45 am

Fire Side Chat: What Is the Optimum Length for a Continuous Train?
Synopsis
• Should we be looking at end-to-end? May this lead to a lengthened time to get to state of control leading to material loss?
• Previously discussed solubility issues can be multiplicative as you add more steps / operations, how could this be overcome in longer or end-to-end continuous processes?
• What is the optimum length for value add and which processes see the greatest benefit in moving to flow by chemistry type, volume, stage etc.
12:15 pm
Poster Session – Hear the Latest Research & Developments in CM
12:30 pm
Networking Lunch
Synopsis
• Visit our exhibition space for downloadable bonus content
• Connect with 1-2-1 video chats
From R&D to Commercial; Expedite Speed to Market
1:15 pm

Continuous Manufacturing to Enable New Modalities
1:45 pm

Continuous Manufacturing, the enabling technology for the Digital Pharma initiative within the framework of Industry4.0
Richard Steiner

Global Sales Director for Continuous Processing Technologies , GEA Pharma Systems
Synopsis

Experts equalizing "Industry 4.0" foremost with the "Internet of Things" (IoT), whereas continuous processing itself is the enabling technology for real-time process data to run the IoT.
This presentation will provide insights in the advanced process control strategy of the ConsiGma®4.0 portfolio.
2:15 pm

CMC Considerations for an End-to-End Continuous Bioprocess From Design to Application
Richard Ding

Director, Downstream Process Development Manufacturing, AnaptysBio
Synopsis
• CMC considerations for continuous bioprocess (CBP) design
• Challenges from CBP implementation for biologics manufacturing
• Solutions for CBP application for biologics manufacturing
• A case study to support an end-to-end CBP for mAb manufacturing
2:45 pm

Session Reserved for YMC
Synopsis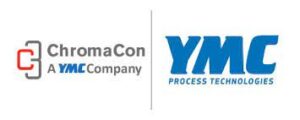 Upstream to Downstream Integration to Reduce Cost Throughout Your Process
1:15 pm

Continuous Manufacturing Enables Improved Productivity in Biologics Manufacturing
Synopsis
• Continuous manufacturing (CM) of biologics has several advantages over traditional techniques in terms of smaller plant size, decreased capital investment and increased flexibility in mass output
• A long-standing challenge in to enabling commercialization of CM processes has been improving the productivity
• A hybrid approach is presented composed of: 1) an intensified, high productivity continuous bioreactor process, 2) connected and automated purification steps and 3) batch downstream stages
• The combination of continuous, connected and batch stages lends flexibility to this modular process to aid commercialization. The benefits of dematerialization and higher productivity will be discussed as well as the complexity of operations and automation
1:45 pm

Hybrid Model for Continuous Processing of Biosimilars in a Commercial Environment
Synopsis
• Next steps to advance to clinical manufacturing and using CM to increase throughput and further optimize capacity
• Combing multiple unit operations and use of continuous chromatography and perfusion processes for hybrid approach to end-to-end bioprocessing
• Capacity as a key driving force to implement CM in a cost-sensitive biosimilar environment and finding ROI
2:15 pm

CMC Considerations for an End-to-End Continuous Bioprocess From Design to Application
Richard Ding

Director, Downstream Process Development Manufacturing, AnaptysBio
Synopsis
• CMC considerations for continuous bioprocess (CBP) design
• Challenges from CBP implementation for biologics manufacturing
• Solutions for CBP application for biologics manufacturing
• A case study to support an end-to-end CBP for mAb manufacturing
2:45 pm

End of Biologics Stream Day 2
3:00 pm
Break Time Discussion Room: When to Implement Next Generation Bioprocessing in Pharma
Synopsis
• How to implement CM for NDA vs legacy products?
• Do you start with a hybrid or end to end approach?
• What emerging technology can we utilize to improve our continuous processes and what do we hope to see developed in the future?
• Blue Sky Thinking in the Application of Automated Continuous Bioprocessing to COVID-19 Vaccine Development
3:30 pm
Afternoon Refreshment Break
Ensuring Safety in Your Engineering, Strategy & Supply Chain
4:00 pm

Challenges and Improvements in CMO PAT Tech Transfer
Synopsis
• During tech transfer of continuous processes to a CMO there are common and unique challenges pertaining to PAT.
• Automation software platforms, material properties linked to location configuration and model development/transfer all require tailored solutions
• The approaches employed have impact on the regulatory filing, control strategy and life cycle management
4:30 pm

Contingency Planning Panel Discussion
Synopsis
• How to ensure your automation and monitoring systems are robust enough to detect possible problems
• Engineering Solutions to avoid leaks and safety breaches, and material recovery
• Health and safety procedures to mitigate risks when development a continuous process
5:15 pm

Chair's Closing Remarks