The 5th CCP Summit Mission
From Batch to Continuous – Deliver a Quality and Affordable Product for Patients
Our mission is to help the pharma and biotechs adopt and implement a fit-for-purpose continuous processing, which will ultimately deliver quality and cost-effective medicines to patients globally.
Since the Summit launched in 2016, our community has expanded rapidly. Coming to the 5th year, we are now the one and only CCP meeting bringing together small molecules and biologics experts under one roof for knowledge and experience exchange!
New for 2021, you can also look forward to our initiative to promote women & diversity in our Life Science Manufacturing series.
Join 130+ CM industry pioneers at the CCP Summit 2021 to hear lessons learned and actionable insights!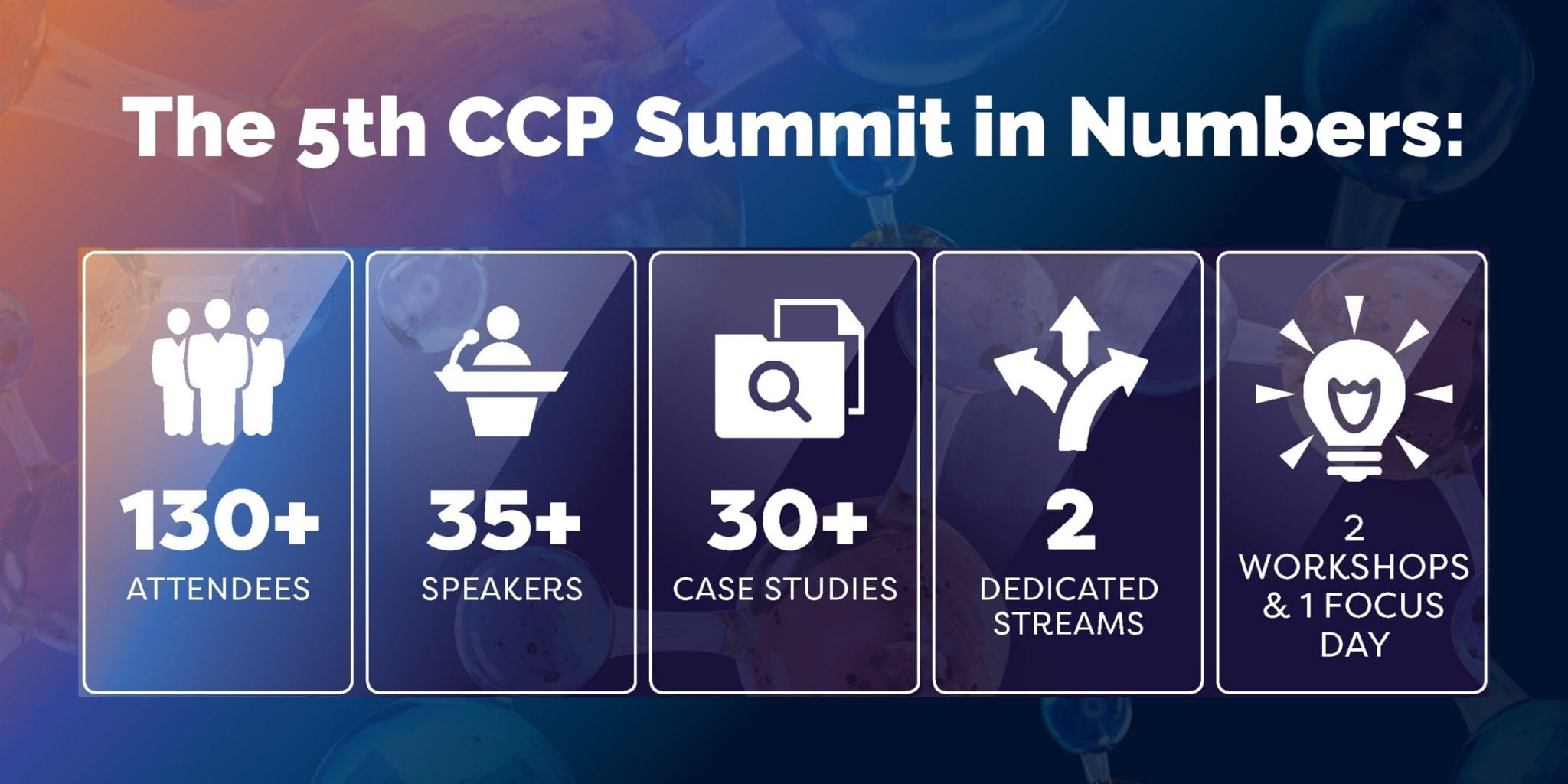 About the CCP Summit 2021
Over the last 5 years; we have witnessed an increased amount of interest, as well as actual commercial projects, in commercializing continuous manufacturing.
Our annual meeting has seen a global community with audiences from the US, EMEA and APAC who share their latest journeys and lessons learned.  While encouraging advancements have been made in this field, various challenges remain ahead; small molecules have proven early success and biologics will definitely follow suit with lucrative opportunities.
Demonstrating a valid business case, maintaining quality under continuous processing, gaining approval and adopting innovative real-time product release are the next phase of focus – in order to uphold drug product quality throughout transitioning.
The 5th CCP Summit will return as the only commercial pharmaceutical meeting dedicated to continuous processing, helping you accelerate the switch from batch to CM.
2021 Agenda Highlights Include:
Sanofi's Journey & Strategy for Continuous Processing for Small Molecules – Flavien Susanne, Head of Chemical Development and Engineering, Sanofi
Mirror, Mirror: Janssen's End-to-End Platform for Their SM-OSD Portfolio From R&D to Commercial - Jeroen Geens, Engineering Technical Director, New Platforms, Janssen
FAST Impact Towards Efficient Biopharmaceutical Process Development & Manufacturing - Moiz Diwan, Director, Head of Enabling Technology Group, AbbVie
CMC Considerations for an End-to-End Continuous Bioprocess From Design to Application - Richard Ding, Director, Downstream Process Development and Manufacturing, AnaptysBio
Development of a Large-Scale Cyanation Process Using Continuous Flow Chemistry En-Route to the Synthesis of Remdesivir - Tiago Vieira, Principal Scientist, Gilead Sciences